West Midlands Combined Authority to launch bike sharing scheme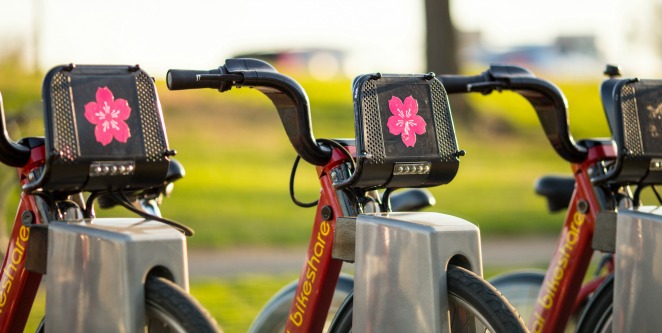 The scheme, approved by the West Midlands Combined Authority, aims to reduce congestion and pollution in some of the West Midlands biggest cities and towns.
A West Midlands' bike-sharing scheme could be up and running as early as next year, with between 3,000 and 5,000 bikes available for hire in cities and towns across the region.
The scheme was approved by members of the West Midlands Combined Authority (WMCA) at its meeting in Birmingham last Friday. The WMCA is now looking for suppliers to bid for a five year contract to provide the bikes and run the scheme, with commercial sponsors being sought to contribute to the running costs.
Cllr Roger Lawrence, the WMCA's lead for transport, said: "Cycling has a hugely important role to play in tackling issues such as congestion and pollution.
"If you look across Europe you'll find these schemes are in place in the vast majority of urban centres there, and it is high time that the town and cities of the West Midlands were doing something similar."
Cllr Lawrence said no formal date was in place for the scheme to start but he hoped that it could begin to be rolled out as early as summer 2018.
A feasibility study commissioned by the WMCA earlier this year concluded areas where the scheme would be most successful included Birmingham, Coventry and Wolverhampton city centres, the town centres of the Black Country and Solihull, and the National Exhibition Centre.
Mayor Andy Street has pledged to massively increase investment in cycling in the West Midlands from 25p per head to £10 per head to boost health and tackle congestion. This new funding would be used to upgrade cycle routes, particularly the surfaces, lighting, signage and access ramps, more use of the canal network towpaths and off-road routes, accelerate existing plans for cycle superhighways and increase cycle parking provision at railway stations.
this content is brought to you free of charge through the generous support of
partnering with private and public sector organisations to improve their efficiency, sustainability & reputation