Midland Metropolitan medics to cycle and car-share to work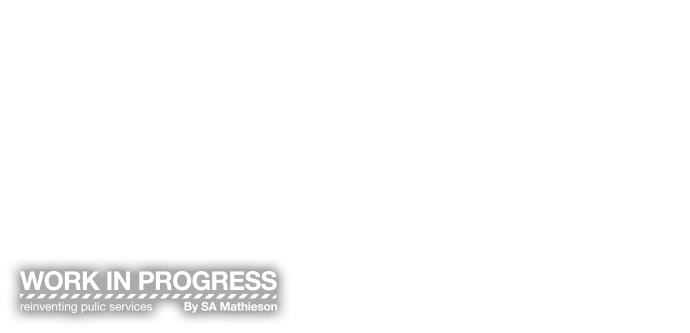 Birmingham's new Midland Metropolitan hospital will discourage staff from driving alone to work through 50 parking spaces exclusively for car-sharers, a dedicated bus lane and space for at least 288 bicycles.
Sandwell and West Birmingham Hospitals NHS Trust aims to shift 5% of staff away from single occupancy car use through the changes. It has already seen a decrease in solo car use to its current main site, Birmingham City Hospital, but a rise to Sandwell Hospital.
"We've struggled with car-sharing," Fran Silcocks, the trust's sustainability officer, told the NHS Sustainability Day event in Manchester in February. In travel surveys nobody has said they are doing this, although some may be doing this informally.
She added that there is a risk that those running the new hospital's car park will try to cut the 50 car-sharing places to 20 or 10 if they are not used: "I don't want to happen."
The Midland Metropolitan will also include 12 charging points for electrical vehicles, half for staff and half for patients, with a further five added to the trust's existing sites. The new hospital will open in October 2018, leading to the partial closure of the City Hospital and Sandwell sites, including some buildings that are a century old.
The trust is already working to increase cycling to and from its existing sites. Silcocks said that staff needed a lot of convincing to cycle to City Hospital, given high levels of theft: "We've got quite a lot of cyclists but we didn't have a huge amount of cycle storage," she said. "The area we are based in is quite a deprived area of Birmingham, and people are very worried about safety."
So it has installed 12 secure 'pods' at City Hospital and repaired an existing cycle shed which had a leaking roof. At Sandwell, it built a new shed housing 30 bicycles and staff lockers. It is also working with councils on safer cycle routes. Silcocks said that one problem, a lack of showers that can be used by cycling staff, is not something that can solved at the buildings that will soon close as they are too hard to justify.
The trust has also bought three pool bikes which staff can hire for a month. "People quite enjoy that, and a lot of people who used the pool bikes have then gone on to get a bike through the cycle to work scheme," she said, which includes free bicycle checks organised by the scheme's provider Halfords. "It's a bit of a tester really – you don't want to invest a few hundred pounds on a bike if you're not necessarily going to use it."
Sandwell and West Birmingham has also improved infrastructure for cyclists with signs and specific lanes, and gives away cycling equipment such as rucksack covers and repair kits. It also offers a free monthly lunch for staff who cycle to work or take part in lunchtime walks at least five times, as well as offering free pedometers for lunchtime walkers. "Numbers are bit up and down, sometimes we have one person, sometimes we have 10 people," said Silcocks. "If it's a horrible day, nobody wants to go."
For those preferring to use public transport it has brought in kiosks at its City Hospital and Sandwell sites with live bus times and route planning, ticket discounts and a shuttle bus between sites.
The Midland Metropolitan is being built by construction and services firm Carillion under PF2 contract that includes a set of sustainability targets that cover both the environment and the local economy. As well as an 'excellent' Breeam rating from the Building Research Establishment, the company must spend 80% of the construction money within the East and West Midlands, with 70% of employment within 20 miles of the site.
Carillion has also committed to supporting the Centre of the Earth, a nearby environmental education centre operated by the Birmingham and Black Country Wildlife Trust. The centre, which first opened 30 years ago, will be renovated then supported over the 30 years of Carillion's contract to provide services to the Midlands Metropolitan. As well as education, it will be used by NHS patients for recuperation in a peaceful space with wildlife.
come and join the conversation on these and other key issues in the local government arena
a festival of connected thinking and events
central Birmingham 28 & 29 June 2017
Midland Metropolitan Hospital: http://www.swbh.nhs.uk/midland-metropolitan-hospital/
Centre of the Earth reserve: http://www.bbcwildlife.org.uk/reserves/centre-of-the-earth