Directories and portals to join up social care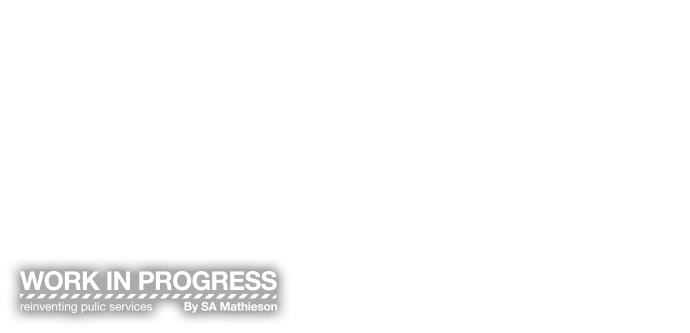 Lancashire County Council and Sedgemoor District Council are working with the Local Government Association on a common data standard for local services, to enable directories for use by health and social care providers.
"We have a wellbeing service directory which we spent a lot of money collecting over a year ago, and haven't touched it since as it's far too expensive to maintain," Marcus Devaney, Lancashire's virtual services development officer for wellbeing, prevention and early help service told the Association of Directors of Adult Social Services (Adass) Care Apps conference, held in Birmingham on 7 March. "It's just not being used." The county has another service directory which is regularly maintained, but has data on fewer services, and the two are not linked.
"Can we see service directories as not belonging to a local authority, but belonging to a place?" Devaney asked. At present, users have to know which organisation to approach, whether a council, fire service, NHS body or community organisation. There are at least 10 different service directories in Lancashire: "We're trying to flip that on its head and ask is there a new and better way of approaching this, to try to build services completely around the person?"
Devaney said that Lancashire is working on the infrastructure of a directory of service directories covering both public and voluntary sector organisations in the Chorley area, and hopes to make it available across Lancashire by September. He added that they are looking at letting community pharmacies use the directory so they could "socially prescribe" a service from the public or voluntary sectors, including activities run by local community groups.
Paul Davidson, chief information officer of Sedgemoor District Council, told the event that they are working with iStand UK and the Local Government Association to establish a common data standard for such services. "What we're also doing is helping the LGA to come up with the algorithm that can take how somebody may present their needs and circumstances and use that to discover services in the local area that might be relevant to that," he said.
"What we're looking to do in the public sector is organise our data better and make it more available as open data using common languages, common vocabularies, consistent data quality," Davidson added, allowing companies and other organisations to make use of it.
The event heard from other councils and suppliers focused on improving processes for social care. These included Manchester City Council, which last year introduced an online portal for its social care policies. Although the system, supplied by Policy Partners Project, is aimed at social care staff – who see a link from their corporate log-on screen – it is available to anyone.
"Our policies were all over the place," Kathy Weaver, Manchester's head of service for adult social care, told the event. "They were in different formats in different places." The online portal saves money by replacing bulky paper documents with a single electronic version and ends problems with version control. "It's very easily revised – it's not a problem to change on a day-to-day basis," she said.
Removing the paper versions is particularly useful for managers who had to maintain them, Weaver added: "It relieves the pressure on frontline managers, those constant questions," she said. "It fits our agenda of a different way of working, that single point of contact, tools and resources."
In a survey completed by 19 members of staff, 12 said the portal was very useful and seven found it useful, describing it as comprehensive, easy to use and putting everything in one place. "Nobody had a negative thing to say," said Weaver.
The portal is also helping the city council work with other providers across Greater Manchester, which now report to the city region's combined authority as it has oversight of health and social care. "We see this portal as one of the ways we're going to be able to work much more effectively with our health colleagues as they come on-board and start to share procedures and policies across the health and social care economy," Weaver said.
come and join the conversation on these and other key issues in the local government arena
a festival of connected thinking and events
central Birmingham 28 & 29 June 2017
Directory data standards (LGA): http://about.esd.org.uk/news/vision-finding-right-local-services
Manchester adult social care policies: http://www.manchesterappp.co.uk/